Notification of Recall Due to Defective Kiwi Kitchen Products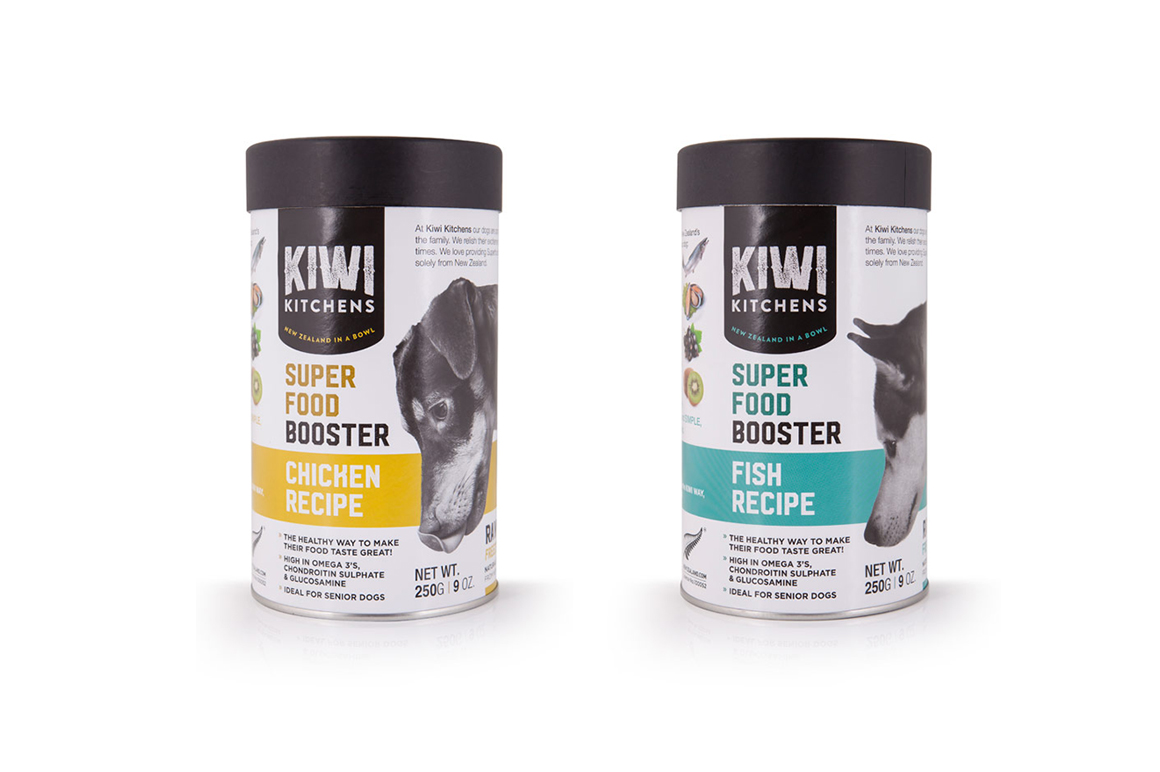 Thank you for your continued patronage of free stitch products.
It was discovered that Kiwi Kitchens 'Fish Booster' and 'Chicken Booster' contained some oxidised material.
free stitch would like to sincerely apologize for the inconvenience and anxiety caused to our customers who purchased and used the products noted above. Additionally, free stitch would also like to apologise to our customers for the manufacturer Pet Nutrition New Zealand(PNNZ)'s delay in  conducting a thorough inspection and recognition of the defective products.
As a result of the inspection, the following products that were found to be identified as defective products and, in addition, some products had guaranteed analysis values ​​were lower than initially stipulated on the product packaging.
<Product name>
SUPER FOOD BOOSTER CHICKEN RECIPE for Dog
<Lot No.> 6188016
<Expiry date> EXP:2020/MAR/03
<Sales time> 2018/5~2019/5
<Product name>
SUPER FOOD BOOSTER FISH RECIPE for Dog
<Lot No.> 6189000
<Expiry date>  EXP:2020/MAR/05
<Sales time> 2018/5~2019/5
Other products found to be below the guaranteed analysis value:
'Chicken Dinner' 'Lamb Dinner', etc.

Due to the above mentioned circumstances, free stitch would like to offer our customers a return or exchange of the aforementioned products according to their wishes. free stitch would like to apologize for the inconvenience caused to our customers and we appreciate your understanding and cooperation.
[Conditions of Product Returns and Exchanges]
If you would like to return or exchange the above mentioned product(s), please send the actual item to the following address by cash on delivery (free stitch will bear the cost). free stitch will issue a refund at a later date so please ensure to specify your name and contact email, so that we can follow up with a method of refund. 
<Return period> 2020/7~2020/10
*Please note that free stitch will not use the personal information provided by customers for any other purpose.
<Delivery Destination>
free stitch Co., Ltd.
Address: 〒150-0031 Meisa Nanpingdai 203, 18-18 Sakuragaoka-cho, Shibuya-ku, Tokyo
Contact Phone Number: (+81) 03-5456-8203
<Contact>
Phone: (+81) 03-5456-8203
Operation Hours: 10:00-12:00, 13:00-17:00 (except weekends and holidays)
[Background on the Delay in Reporting Oxidized Deterioration in Products]
free stitch was informed by some customers who had purchased products from the Dinner range and the Booster range that unusual odors were present and as a result became unappetizing for dogs immediately after opening the bags that had arrived from the manufacturer in New Zealand. free stitch immediately confirmed the issue with an inspection agency (Japan Food Research Laboratories (JFRL)) and found that the oxidation value was indeed advanced and the result was below the guaranteed analysis value of the ingredients stipulated on the packaging.
free stitch immediately notified the manufacturer PNNZ to confirm their decision as to whether or not to discontinue sale of the product. The manufacturer PNNZ replied that there was no issue with the production of the product without checking and confirming the issues of the defective product first, and claimed that free stitch warehouse storage conditions were not to the required standard.
Since free stitch determined that there were in fact no issues with the storage conditions of the products at the warehouse, we continued to ask PNNZ for an appropriate response for approximately a year since the initial notification of product defects, however the manufacturer PNNZ made various excuses for the defects and did not admit to nor take appropriate responsibility for said defects.
One year after free stitch first reported the incident, Calvin Smith, president of PNNZ, visited Japan to inspect the product defects. After confirming the actual products had indeed oxidised, Mr. Smith continued to insist that he did not want to recall the products or use the word 'recall' because it would affect the brand image of PNNZ using terms like "I don't want to recall", "I don't want to use the word 'recall' ", and "it will damage the brand image (of PNNZ)".
free stitch deemed that a product recall was necessary but agreed not to use the word 'recall' officially to keep in line with PNNZ's wishes. free stitch was asked to retrieve the defective products back from customers using another statement that excluded the word 'recall'. However, prompt and adequate response was not received from PNNZ about this matter. In addition to the above request made of PNNZ and in order to avoid similar incidents, free stitch requested PNNZ send test results performed on products contained in future orders before shipping. Mr. Smith also agreed to these terms, however again the data sent was below the guaranteed analysis values required.
Under these circumstances, it was deemed that PNNZ did not have sufficient quality control and that an appropriate and prompt response could not be obtained should a defect occur again.
After proposing that only products that passed Japanese quality assurance testing should be sold in the market in Japan, PNNZ abruptly issued a unilateral distribution contract termination notice.
As mentioned above, the manufacturer PNNZ has declined to issue a recall of the affected products, however as a pet food company that pays careful consideration to the lives and wellbeing of pet dogs and cats, free stitch has taken the initiative to carry out a recall ourselves and so we wished to explain the situation to our customers.
Moving forward, if free stitch considers the attitude and response of a manufacturer is not honest or acting in the best interests of our customers' pets' health, we will consider recalling products at our own discretion. At the same time, based on this experience, we will continue searching for a freeze-dried food manufacturer that can continue to prioritise the health of our customers' cats and dogs and give everyone peace of mind, so we ask for your kind understanding and patience. We apologize for any inconvenience caused.
To prevent such an issue from arising again in the future, we will reassess the safety and security of our customers' cats and dogs, continue to review our internal system and conduct further training for improvement.
日本語版はこちら